Why I joined Arcbound
—and why it matters
Ihave had a crush on collaboration since I was six years old. Today those feelings are stronger than ever and I hope they never, ever go away.
As a kid I used to compete in ballroom competitions. For 10 years. And let me tell you this: Winning is all about collaboration. It takes two to tango, or waltz, as the case may be.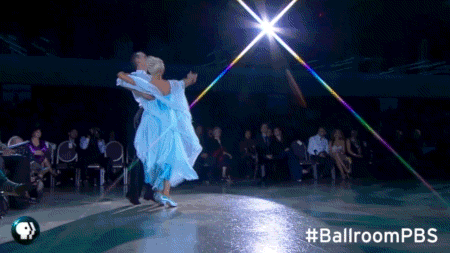 That's why I joined Arcbound. The leadership team and I are collaborating to achieve the same goal: to build the best and most authentic full-service personal branding platform in the world. And to impact as many lives as we can.
Together, we are launching thought leaders.
After building personal brand architectures for a couple of their clients, we decided to join forces. As of April 2022, I am Director of Personal Branding and Strategic Partnerships at Arcbound. 
TOGETHER
We launch thought leaders.
Some people in my network have been asking me why I joined a team (I've always been very entrepreneurial, after all). Arcbound's work touches my heart and aligns with my values. And by joining their efforts, I get to expand on what I had already started on my own. I don't have to let go of my dreams; rather, I can make them happen faster.
Here are the top five factors that made say "yes" to a full-time role at Arcbound:
A shared vision for the future
Arcbound's vision is to build a world in which everyone has access to expert insight. My vision is to build a world of functional and inspirational leaders and bring the invaluable tools personal branding provides to schools around the world. Together, we're one step closer.
A Leadership team with exceptional EQ
Everyone on Arcbound's senior leadership team goes to therapy or has been in therapy before. They're in touch with who they are and who they want to be. As a result, I have a safe place to be and perform. I can cry and I can laugh, and no one reaction or set of emotions defines me. We are all human, open and vulnerable, and we're all here for the long haul. That's the way to achieve success together.
An amazing culture
Arcbound has put together a dedicated group of creatives and strategists ready to make it happen, and they're  building an extraordinary internal culture to lead and care for the team. 
Plus, the Slack food channel offers endless inspiration—often in the form of tacos.
A commitment to make a difference
Making a difference is important to us. Together, we're helping our clients share more expert insights with their audiences, because we know information has an impact on everyone it touches. And authenticity, sustainability, and consistency are non-negotiable for us, meaning those messages have the potential to improve lives. 
Big dreams
Our dreams don't scare us, no matter how outrageous they seem. We're going big. We're here to build the best. To live up to our mission and bring our vision to the world.
The reason I'm sharing this with you, is to remind you that collaboration can build something far greater than the sum of its parts. Don't be afraid to collaborate, to share your values, expertise, and knowledge with the world. You were born to create and contribute to the global good! 
If you need help, we're here to support you and spread your message in the world while you're busy doing something else, because let's face it, you're a busy bee.
Find out more at Arcbound.com
As usual, my message to you is: 
Stay on the rollercoaster until the ride ends. Great things need time to manifest, so be patient with yourself!